Failte
St. Paddy's Day in a small University down is the drunken equivalent of... well... a drunken party that lasts all day. It is a time to wear green (in my case, my authentic Guinness shirt bought in Ireland), a time to drink some Irish beer (a pint of Kilkenny with dinner, which evidently tastes better from a tap in Kilkenny city), and a time to reminisce. For me specifically, a time to reminisce about my trip to Ireland last summer:

a lovely Guinness poster in a pub in Galway city: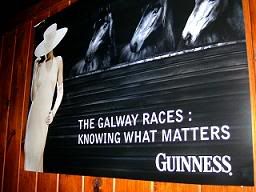 a stormy Connemara - the savage beauty of Irish terrain: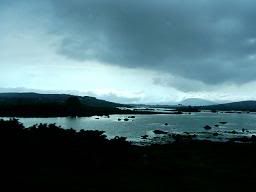 me in front of Kilkenny castle: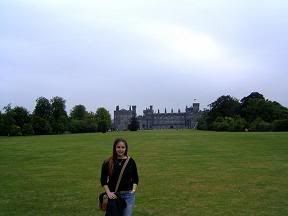 breath-taking 300+ meter tall Cliffs of Moher. Pictures can't do it justice. It's an entirely unique experience to stand there and feel so absolutely insignificant: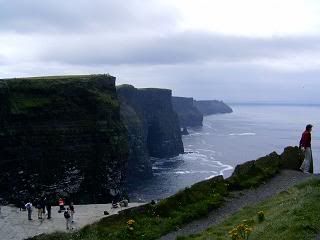 and now, I think it's time for another pint.

Here's to a long life and a merry one,
A quick death and an easy one,
A cute guy and an honest one,
A cold pint - and another one!